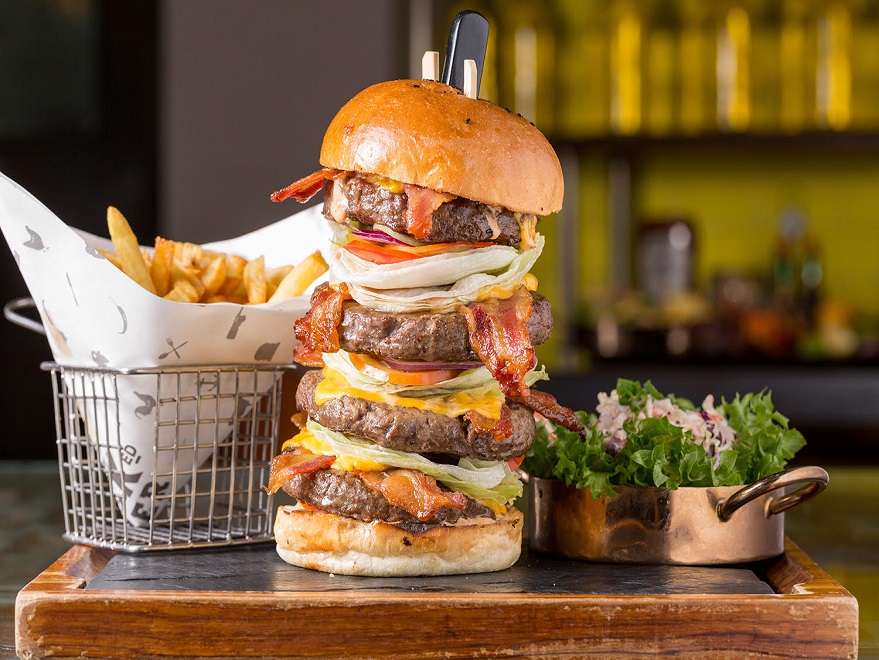 At Stacked our New Year's resolution was quite simple: EAT MORE BURGERS. So in the spirit of being resolute and efficient we decided to bring back the STACKED BURGER CHALLENGE!
THE BURGER: 4 burgers, 4 sliced of cheddar, 8 strips of bacon, red onion, lettuce, pickle, tomato, Stacked burger sauce, and a freshly baked black sesame seed bun served with double fries and double slaw.
THE CHALLENGE: You wine 15 minutes to eat your plate clean and the burger is free. You will also get a glass of white or red wine and photos of your triumph posted on our Facebook page.